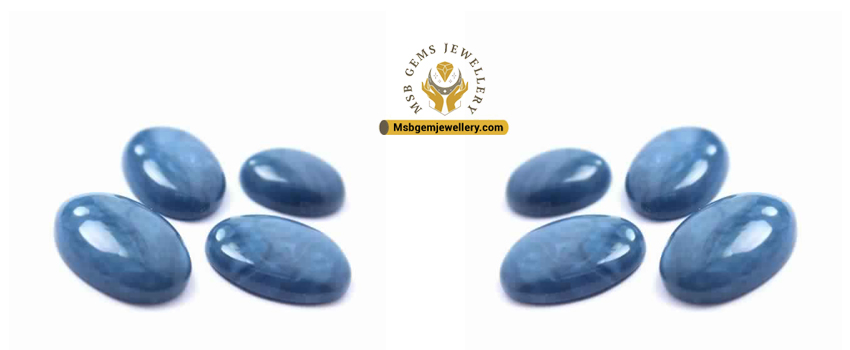 In need of a Jyotish gem for a transition? Opals that not only have celestial powers but also significantly influence the course of your fortune should be chosen. According to Vedic astrology, the stone is genius at ensuring some miraculous and favourable consequences on your life. Here is everything you need to know about the Opal Cabochon Loose Gemstones work.
About The Gemstone:
Opal is a white, semi-precious gemstone that is one of the most significant in astrology. The Venus ( of the wearer is supposed to be strengthened by the Ratna, a member of the silicate mineral family.
The stone is renowned for its stunning variety of hues. Its astrological abilities work on the signs of Taurus and Libra. The magnificent jewel entitled the owner to prosperity, charm, fortune, and a life of luxury. It serves as the planet Venus's emblematic diamond.
Facts and Appearances:
A type of silicon dioxide (mineral) known as white opal is formed without the correct crystalline structure. Although it has a milky look, it also exhibits a variety of other hues, which has given rise to numerous hypotheses regarding its curative properties.
The qualities of synthetic or heat-treated stone differ from those of natural stone in terms of spectrum, density, and interior structure. The stone was also found on Mars, which is one of its unique facts.
The stone's dazzling (literally radiant) ability to disperse light is another exceptional quality that contributes to its mystique and allure. Venus's stone is mostly associated with the qualities of beauty, love, intelligence, and wealth.
Properties:
It is a soft stone with a Mohs hardness rating of 5.5 to 6.5. If subjected to extremely hard conditions or high temperatures, it is easily susceptible to fine scratches and loss of polish.
The scratch may start out being minuscule and little, but with time it may build up and become visible to the human eye. The color of the opal Ratna might be red, orange, yellow, white, green, blue, or even black. The measured density of the common opal is 1.9–2.3 g/cm3.
Astrological Benefits:
• Helps to improve interpersonal connections.
• Wearers strive hard to accomplish their objectives.
• Orient your life toward joy and adoration.
• Encourages self-sufficiency and builds up one's confidence.
• Increases creativity and insight.
• Aids in maintaining emotional balance.
• Beneficial in lowering anxiety, despair, and stress.
• The gem increases the ability to concentrate.
• Additionally, it improves metabolism, the immunological system, and cognitive function.
• Opal Jewelery Opal Cabochon Loose Gemstones enhances fecundity and boosts physical endurance.
• Boosts good energy and encourages uniqueness and self-expression.
• Aids in spiritual healing as well.
Procedures and Guidelines:
• The ruling planet's connection to the gem is strengthened when the opal is worn correctly. It must be worn on the middle or ring finger of the working hand on Friday morning of Shukla Paksha to bring luck and wealth into your life.
• According to another legend, the opal is cleansed of pollutants and negativity by submerging the stone for ten minutes in a bowl containing curd, honey, tulsi, and ghee.
• It is important to repeat the mantra "Om Shun ShukrayeNamah" before washing with pure Gangajal and wearing the stone to increase its potency.
Purchasing anything as priceless as Opal Cabochon Loose Gemstones necessitates going to an authentic and reliable location. Online stores sell opal stones for a reasonable price.